Wedding Photo Booths
Experienced Wedding Photo Booth Vendor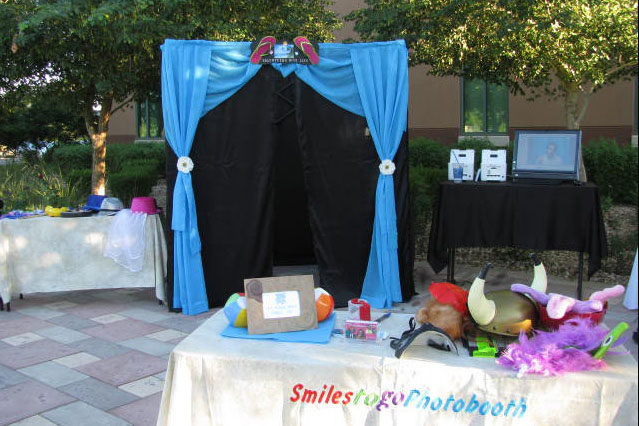 Affordable Wedding Photo Booths
If you are managing a wedding budget while holding on to a dream of a full service photo booth, please call. You may choose one of our customary wedding packages or allow us to enhance or condense services to fit your needs. SmilesToGoPhotoBooth can help you capture and hold your Champagne moments. We value honesty and reliability. We cannot beat every competitor's price everytime, but we are photo booth experts, experienced in Arizona weddings and venues. If there is a way to find a discount we will do it. We don't believe in low price lures with over-priced add-ons. Just seismic fun, value and straight forward prices. $100 Deposit Reserves your Date. (Limited Time) Guaranteed Date Guaranteed no price increase.

Photo Booths and Professional Photographers
The expressions of fun and love on your guests' faces will remain eternal, whether improvised in our photo booth or directed by your wedding photographer. Guest photos never become outdated, worn or the wrong size. They remain stylish and priceless forever. Wedding photos glow with renewed joy, laughter, and emotion. They amplify the giggles of friends and sooth tears from family. Best of all, your Cinderella moments are always within sight of your wedding portrait or album.
We can customize your photo booth guest book.
Weddings    Birthdays
High School Proms     Homecoming
Quinceanaras     School Events
School Carnivals      Reunions
Corporate Parties     Holiday Parties
School dances     much much more ...
5814 W. Desert Cove Ave.
Glendale AZ 85304