Add Pictures to Gifts from Your Photo Booth Event.
We are flashing with excitement as we team up with York Photo. Now we can print your favorite photo booth pics on gifts like coffee mugs, photo albums, and canvas frames. And, many more creative items are available. York Photo has been in the photo business for 60 years. That's incredible! We hope you take a look at some of the most popular swag available.
50% Off at YorkPhoto!
Use Code: YOURFIFTY. 50% Off Orders Of $25 Or More. Does Not Include Prints. S&H Not included. 1 Use. Cannot combine coupon codes.
Photo Booth Pictures on Coffee Mugs.
Wake up with a smiles and smooth cup of coffee. Easily customize a personal coffee mug as a gift, or to add to your own collection. Just download your photo booth picture from SmilesToGoPhotoBooth, and then upload to York Photo.  The mug is microwave safe and dishwasher safe with mild detergent. Many sizes to choose from; big, bigger and grande.
Preserve you party photo memories in a beautiful hard cover photo book or album. Choose from soft leather or linen cover. Elegant and cheerful colors to choose from. The books are available with keyhole covers, which allow photos to be viewed on the top of the cover. Many category themes for the books such as "Love and Wedding", "Family", "Birthday", "Best Dad Ever", "Senior Class".
Blankets and Photo Pillows.
Looking for a thoughtful gift? Blankets and throw pillow will fit the bill. Who wouldn't want to snuggle up with a soft blanket and their favorite person? Decorator pillows add fun and creativity while making your family members feel special.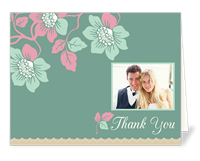 Choose from a large variety of stationary, Thank You Cards or Christmas Cards.
For more information about photo booth services